End-to-end Retail Management, Delivered On-Cloud
In today's digital world, where things can quickly become obsolete, retailers have to continually innovate to remain agile. To stay ahead of the competition, many retailers are realising the importance of transitioning to the Cloud as a cost-effective technique to support digital transformation, ensure seamless experiences and meet the needs of the customer.
iVend Cloud, now available to users in the Software as a Service (SaaS) model, exclusively delivers a solution for cost-effective expansion, streamlined operations, quicker speed to market, and the flexibility to scale up and down as required.
iVend Cloud is the first completely On-Cloud version of iVend Retail, our integrated omnichannel platform for retail and hospitality with six integrated modules – POS, mPOS, Digital Passes, Loyalty, Reporting & Analytics and eCommerce Integration – to help retailers improve channel operations, gain enterprise-wide inventory visibility, make better merchandising decisions, offer more personalised customer service, and access valuable insights into business performance.
iVend Cloud is the only cloud-based enterprise-class retail management platform that caters to the diverse omnichannel needs of mid-sized boutiques and specialty retailers, to large chains and big-box stores.
Ready to Boost Store Agility and Customer Satisfaction?
Uncover the value of blending traditional store and Cloud processes in our free whitepaper, Four Reasons To Reach For The Cloud While Keeping Your Feet On The Ground, and start taking the next steps toward the Cloud.
READ WHITEPAPER
Streamline Omnichannel Fulfillment
Integrate the physical and digital elements of your enterprise by easily identifying the stores closest to your customers that carry the items they want, calculate real-time margin, compare store pickup with warehouse shipping, and accurate order-ready-time prediction.
Gain Real-Time
Inventory Visibility
Access greater detail to avoid lost sales across your retail enterprise. View store inventory, online and POS sales, and replenishment updates in-real time, online. This real-time single source of data truth for inventory levels across all channels and users, drives high transaction throughput for your stores.
Bolster Customer
Loyalty
Integrate multiple data sources to create a 360° view of your customers across transactions and channels (in-store, mobile, web). Leverage valuable insights to boost engagement through more relevant, personalised promotions based on real-time shopping behaviours.
Control Unexpected Software Costs
Gone are the days of retailers hosting their own servers, as more organisations transition to the simplicity of the Cloud. Instead of costly hardware and infrastructure investments in the acquisition of servers and related maintenance, iVend Cloud customers are free to focus instead on cash flow, productivity and employee payroll. In partnership with Microsoft, iVend Cloud will be available on Microsoft Azure. iVend Cloud customers are only responsible for iVend POS supported hardware and Internet connectivity.
24/7 Support
iVend Cloud includes 24/7 support based on the Support365 Standard, plus comprehensive Application Services and Infrastructure Management in the standard license fee, making the iVend Retail team an extended IT team for your business, and helping you to save money and tap into resources trained and knowledgeable about retail technology solutions hosted On-Cloud.
"The Cloud gives retailers the easily scalable resources they need to innovate using a consumption-based model."
– Accenture,
A New Era for Retail – Cloud Computing Changes the Game
TWEET THIS
Accelerate the Delivery of Business Results
Greater Flexibility

With an On-Cloud retail platform, employees can remotely access company files and data anywhere and at any time, allowing for increased productivity and better service.
Improved Performance

Cloud-based retail management software provides increased speed and agility, often resulting in higher computer utilisation rates overall.
Enhanced Security

Easily implement multiple levels of security so that employees can safely and efficiently move data throughout your enterprise with data encryption that preserves integrity and reduces the potential risk of exposure.
Scalability

An On-Cloud retail platform allows businesses to expand quickly and with ease. Because retailers aren't constrained by their internal resources, they can scale up as needed, without having to pay for unnecessary capabilities.
Business Benefits
Faster Go-To-Market
Scale your retail footprint faster, without the burden of investing in traditional IT infrastructure in stores or at the Head Office
Respond faster to rapidly changing consumer expectations
Access the latest technology without increasing budget, while creating an agile infrastructure
Global Reach with Local Control
Eliminate up front capital investments to simplify global expansion
Save on capital investments versus deploying traditional POS systems by running applications on iOS or Android devices
Ensure co-existence of traditional stores with on cloud stores with support for various formats and policies depending upon geography
Streamlined Operations
Free up in-store staff to focus on delivering personalised customer experiences
Run the most updated software – as the entire in-store IT application management is achieved centrally
Centrally manage master and transactional data to ensure up-to-date customer information, including interactions across various touch points – web, mobile, stores
Scalable and Collaborative
Scale up more quickly with support for deployments for everything from pop-up stores to permanent expansions, and scale down just as quickly if business conditions change
Plan for peak load times to avoid overloading systems with appropriate IT sizing
Access Enterprise-Class infrastructure and application management services regardless of business size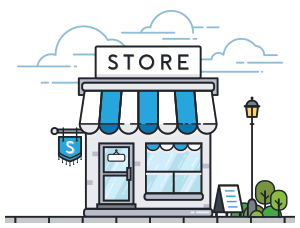 Focus on What Matters in Retail Today
iVend Cloud empowers retailers to focus on growing their business as we deliver end-to-end retail enterprise management via our digital store software platform.
iVend Cloud includes complete infrastructure and managed services, eliminating costly hardware investments and ongoing maintenance. As your business evolves, allow us to accelerate your digital transformation.
Experience iVend Retail On-Cloud
In the competitive world of retail today, agile infrastructure can help businesses grow with a minimal IT footprint.

How can iVend Cloud help deliver business results?
iVend Cloud leverages a new SaaS model to accelerate retailers' ability to offer new capabilities to their consumers and employees in a nimble, scalable, and cost-effective manner. Watch this short video to learn more about the benefits of deploying your solutions On-Cloud.
Frequently Asked Questions
What is iVend Cloud?
iVend Cloud is complete retail management platform consisting of six modules addressing omnichannel for mid to large sized retailers available only on the cloud as Software as a Service (SaaS).
In partnership with Microsoft, iVend Cloud will be made available on the Microsoft Azure infrastructure.  Therefore, customers of iVend Cloud will not need to make an investment in hardware and infrastructure to support the operation of iVend Cloud for their business. This is all included and part of the iVend Cloud offering.  An iVend Cloud customer will only be responsible for providing supported iVend POS hardware and working internet to connect to iVend Cloud from the local iVend POS.
iVend Cloud will include comprehensive Application Management services in the standard license fee that will be performed by the iVend Retail core application team where CitiXsys as an organisation will become the extended IT team for a retail business.
Complete Infrastructure Management will also be delivered by a dedicated team of experts from CitiXsys, so a retailer does not need to make an investment in the acquisition of servers and the maintenance that comes along with that.
iVend Retail will become a true Software as a Service (SaaS) offering with the inclusion of 24/7 support based on the Support365 Standard.
The service will also include the ability to maintain a quality control and test system along with the production system on iVend Cloud for a fixed monthly fee.
How to get started:

A link containing the URL link and the designated login credentials will be provided for access to iVend Retail limited by the number of licenses purchased but with unlimited ability on the creation of iVend Stores on Cloud.

Will iVend Retail need to be installed?

No, iVend Cloud is a software as a service cloud-based retail management solution which will be pre-installed on the Microsoft Azure Cloud.  All that is needed to access iVend Cloud is an internet connection with a supported web browser such as Microsoft Edge, Google Chrome, Firefox and Safari.  Please note access from a mobile device is not supported at this time.
How do I access iVend POS?

The iVend POS client will need to be installed on the point of sale hardware device/s at the brick and mortar store/s.  iVend POS will still require certain pre-requisite software and hardware in a windows operating environment but will communicate with iVend Cloud for access to the iVend store and iVend enterprise servers.  The installation of iVend POS will be configured to operate offline and the data synchronisation process will occur between iVend POS and iVend Enterprise on iVend Cloud utilising the synchronisation service that will be active and running on each iVend POS hardware device.
Will iVend Mobile POS work with iVend Cloud?

Yes it will, iVend Mobile POS app for android and Apple will need to be installed on the supported hardware to be utilised in store with the ability to communicate with iVend Cloud for access to iVend store and iVend enterprise

How will implementation services be delivered?

We wanted to align ourselves with a strong global brand with competitive pricing with the added benefit of tighter and stronger security which is the number one concern shared by retailers when going On-Cloud. It also made sense since our solution is built on Microsoft technology to also utilize Microsoft Cloud infrastructure.

How will a customer access Level 1 and Level 2 support?

Gold and Platinum partners will be given access to the iVend Service Portal to log support tickets on behalf of their customers. Support365 standard package is included in the standard monthly license fee for iVend Cloud.

What is Support365 Standard?

Support365 standard is included in the iVend Cloud standard monthly license charges. For further details on what the standard package includes please visit, https://ivend.com/support-365-plans/.

What is included as part of Application Management?

Application management (AM) is defined as the administration of processes in relation to a software solution relevant to its operation, maintenance, version and the upgrade of the said application during its lifecycle. iVend Cloud application management services have been developed from proven best practices in the industry which are based on delivering techniques and procedures essential to the efficient deployment of iVend Retail with particular reference to its optimal performance, operation and efficiency. Such services will include although not intended to be an exhaustive list, assessment and testing of performance, deployment of patches and hot fixes, ensuring 99% uptime and generally monitoring the solution for data integrity.

What is included as part of Infrastructure Management?

iVend infrastructure management services will ensure that as a retail business, the focus is on the business while the team from iVend manages the infrastructure based on the world's best in class service guidelines. The IT infrastructure management team is responsible for the administration and maintenance upkeep of the technology system for an organisation. These areas of responsibility may include the network, hardware, software applications, data storage, and data disaster recovery.

Why did we choose Microsoft Azure?

We wanted to align ourselves with a strong global brand with competitive pricing with the added benefit of tighter and stronger security which is the number one concern shared by retailers when going Cloud. It also made sense since our solution is built on Microsoft technology to also utilise Microsoft Cloud infrastructure.

How do I get access to a future version release of iVend Retail on the Cloud?

We will still continue to innovate and develop iVend Retail and therefore access to future versions of the solution will continue to be available. Accessing the software for new releases is available to Gold and Platinum partners via the iVend Service Portal. The services required to deploy upgrades will remain as it does today, a chargeable consulting activity that will be managed by our Gold and Platinum partners.

Ready to get started On-Cloud?
Fill out this form to accelerate the delivery of business results for your organization.