Integrated Omnichannel Retail Management Solutions
With emphasis on performance and functionality, iVend Retail supports customer-facing omnichannel excellence and empowers the Enterprise Retailer by providing cloud-based solutions For The Way Retailers Work Today.

iVend Retail provides enterprise-wide inventory visibility leading to better fulfillment from in-stock inventory from anywhere in the enterprise. With iVend Retail, all departments rely on a single stream of data truth to make informed decisions faster, offer better management and streamline processes that drive profit, all the while delighting shoppers.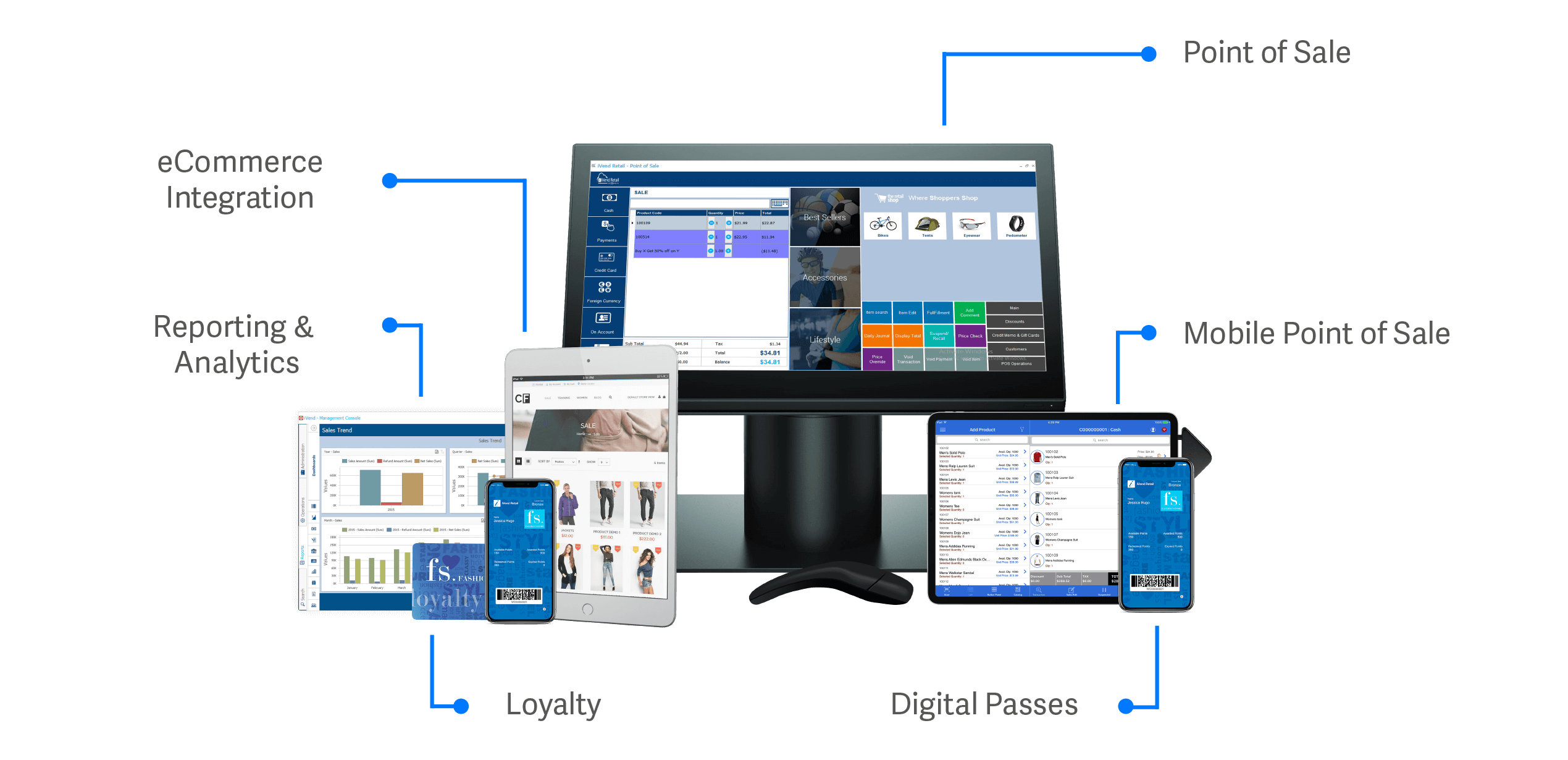 Recognition & Certifications
Powering the World's Best Retailers
Advancing Global Retail
Hear directly from our customers:
iVend was the only independent solution that allowed us to find full integration with SAP Retail. User adoption of iVend Retail has exceeded all expectations of usability due to a highly intuitive interface, a solution iVend Retail is truly outstanding.
ivoo, Venezuela
Our staff have commented on how easy the iVend system was to learn and to operate – it has helped to alleviate the "human errors" that we have had experienced in the past. Good features in iVend are the ability to easily look at other store and main warehouse stock levels in real time, integrated eftpos has been great, gift voucher processing is easy and transparent and we have now just implemented Lay-By.
Burke Marine, Australia
We implemented iVend Retail alongside SAP Business One to address what was a total lack of information – we no idea how many items we had or the quality and had to wait 24 hours for results from sales each day. It was really guessing game. Now, we have data on what customers are buying on a day to day basis and can maximize our donations. We've gained inventory visibility to educate customers on product quality, we know what the sales are every day at each store in real-time and can track our best performing stores and can get a new store open with the right materials and staffing in no time.
Goodwill Industries, San Joaquin Valley, USA